R/S has just released a safety notification regarding the solenoid operator and LED light for the PVS and P-series valves (PA4 regulators and PS4 solenoids).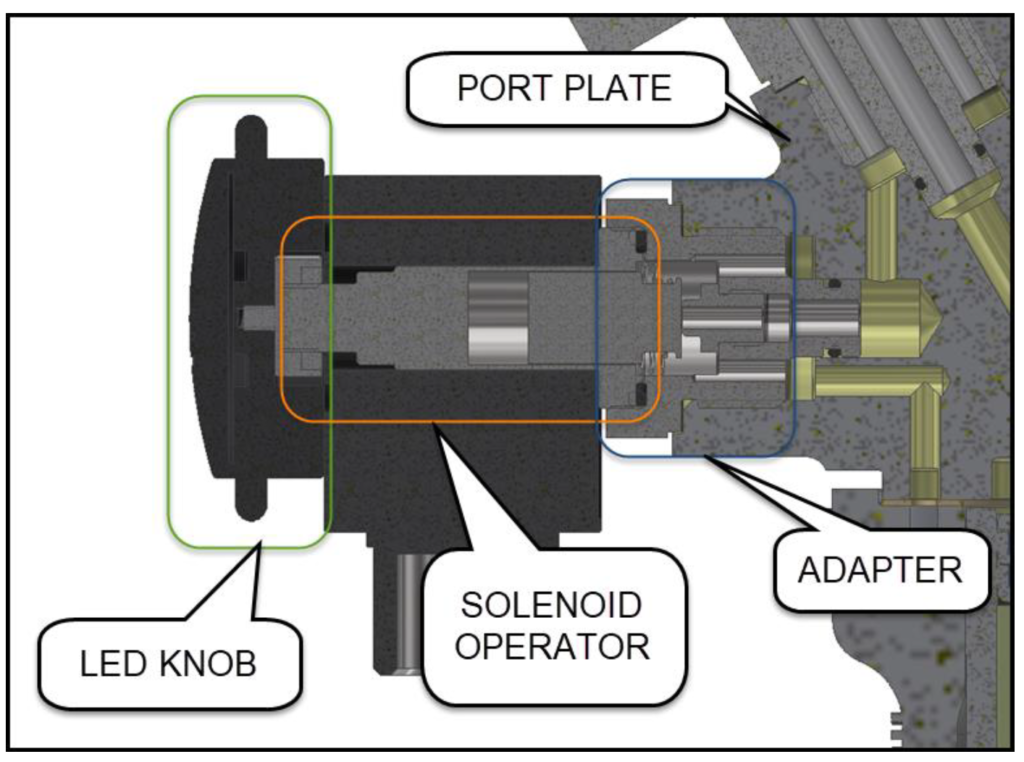 Subject: P-Series Coil Installation and Removal Notification

To properly install and remove solenoid coils on Parker P-Series products:

Place the solenoid coil over the solenoid operator.
Install the wave spring (included with the coil) over the Solenoid Operator on top of the coil.
Inspect the Solenoid Operator threads for damage. If the threads are damaged, the Solenoid Operator Assembly must be replaced.
Thread the coil retaining nut (included with the coil) or optional LED knob onto the Solenoid Operator until it contacts the wave spring. Take caution to avoid cross threading.
Rotate the nut or knob an additional ¼ to ½ turn, compressing the wave spring.
To remove the coil, unthread the coil retaining nut or the LED knob. Torque must not exceed 5 ft-lb.

If cross threading occurred or the threads were damaged, excess torque may be required for removal. This higher torque could unthread the solenoid operator from the valve leading to a refrigerant leak. If the unthreading torque exceeds 5 ft-lbs, the refrigerant in the valve must be evacuated before proceeding.

Do not open to atmosphere the valve, strainer or control until refrigerant had been evacuated. All personnel working on valves must be qualified to work on refrigeration systems. Any person intending to service a valve should read the appropriate product and safety bulletin before performing any work on R/S products.
Please pass this information on to your NH3 refrigeration operators!
You can download the safety bulletin at this link.